Solutions for Small to mid-sized Businesses

CCR, Inc. Business Systems offers a wide range of small to mid-sized business/ professional services, from network design to implementation, maintenance and support / retail and warehouse planning / consulting services. Your time is best devoted to your core business. Contact us for a free consultation on how we can become your vendor of choice / we can assist you and your business.

Services Offered:
Credit Card Processing
Cash Register and Integration
Network and Systems Support
Centralized repositories
Site monitoring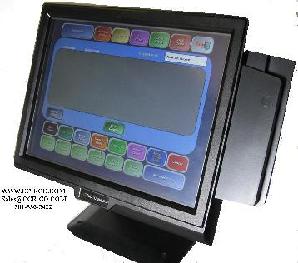 Large 15 inch Touch Screen
| | |
| --- | --- |
| Touch Dynamics | Our speciality solutions for your business! |
The new totally integrated Blue Star System

Our latest HP integrated Blue Star system integrates with online order taking and credit card processing - All automated!

Call us for a demo and discuss the details together.

Helping clients since 1963 with all of their Retail Sales, Inventory, Hospitality, Credit Card and all POS needs!
Call us today!
301-336-5422
Website powered by Network Solutions®