PCI Compliance
Micro$ale is now fully compliant with the Payment Card Industry's requirements for protecting sensitive cardholder data and is posted on Visa's List of Validated Payment Applications. PCI Compliance also requires configuring and maintaining a safe environment for card processing. Please contact us for additional information and training documentation on how to do this.
---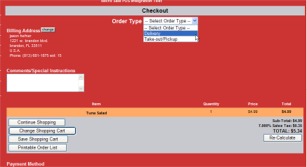 Online Ordering Pizza delivery just got better with our new online ordering module. Customers can place orders from a customized web page and the order is sent to Micro$ale automatically.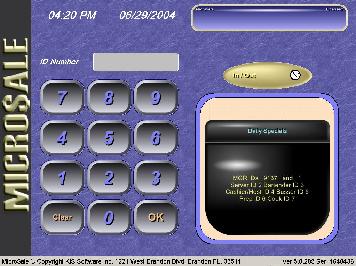 New Version 7 Demo The new version 7 demo contains all of the old features that Micro$ale users love plus many improvements including: all new drive thru ordering, ingredient lists, property management interface, reservation ordering, audio, administrator accounts, and more.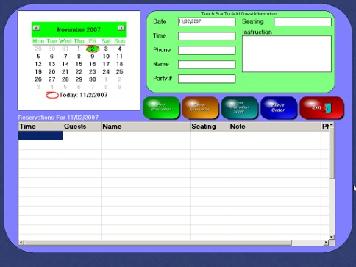 Reservations Micro$ale's new and improved reservation system allows the user to set reservations days, weeks, or even months in advance as well as allowing the user to ring up menu items ahead of time and even apply deposits to the reservation.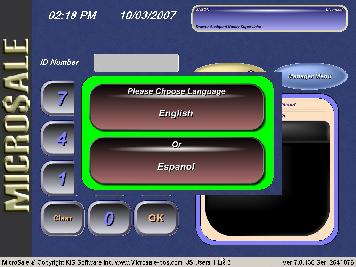 Language Translator Micro$ale now has the ability to allow the user to translate any menu button or software function to an alternate language.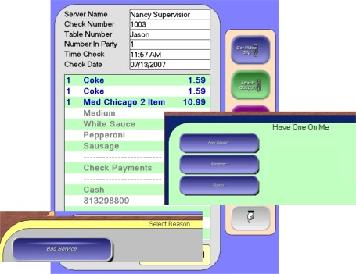 Coupon Attachment What do you do if a phone order guest complains about a bad dining experience? Through transaction review you can attach a coupon to a phone customer so that it can be applied on their next order.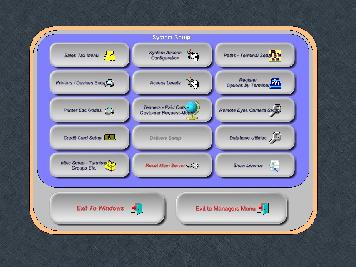 Version 7 Demo The new Version 7 demo is now available for download from the website by clicking on the "Free 30-day trial" link. A new look and plenty of new features available to try out. For a full list of new features click here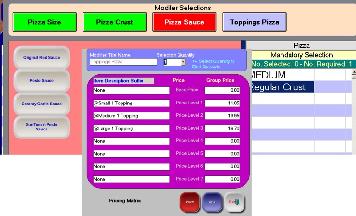 Modifier Matrix and Groups Customizing Micro$ale to work with your pizza menu is now a snap thanks to our Modifier Matrix and Modifier Price Groups. The modifier matrix allows you to toggle between modifier options while the groups allow you to program different price breaks based on shift levels.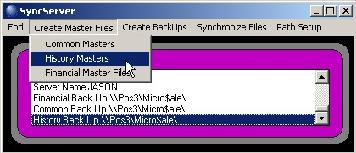 Sync Server! SyncServer allows your Micro$ale system to automatically synchronize data between the primary and secondary file servers. By using the SyncServer Micro$ale will never miss a beat if the file server gets taken off the network. SyncServer is automatically installed with Micro$ale and runs in the background.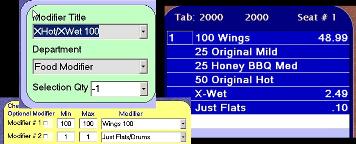 New in Wings! Our modifier countdown feature allows multiple modifier variations for "0" priced mods as well as charged modifiers. When ordering 100 wings select how many wings recieve each type of sauce without the need for messages to the kitchen or the dreaded "See Server".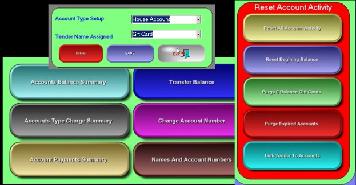 New in House Accounts! We've added many new reports and features to our House Accounts; allowing users to link tenders to an account, transfer and reset account balances, and print date-range reports based on account balances, charges, and payments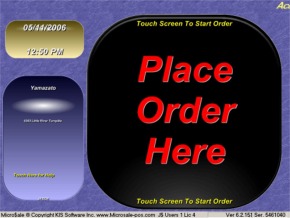 Kiosk Configuration! Our new kiosk configuration puts the power in the hands of the customer; enabling them to place their order, tender their order, and even send their order to a remote printer, eliminating the time and expense of using a wait staff. A great addition to any bowling center, country club, or anyplace else that is looking for a quick, easy, and cost effective solution for their Point-of-Sale needs.
Helping clients since 1963 with all of their Retail Sales, Inventory, Hospitality, Credit Card and all POS needs!
Call us today!
301-336-5422
Website powered by Network Solutions®